A Variety of Food Options
Large Menu Choices
Get Custom-Made Cakes
Contact Main Street Market in Panama, IA to choose from their large menu choices. We cater to different events and offer a variety of food items on our menus. Ask about our specialty desserts and custom-made cakes when you call to discuss your event and food options. Below are some of our menu choices that are available. Call for more options.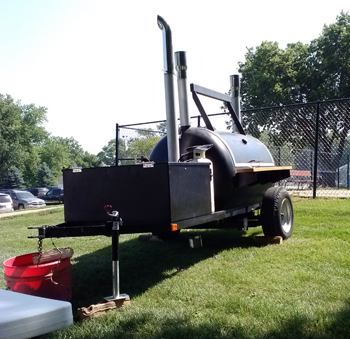 Customer Testimonials
Relay for Life Team - We Don't Whine, We Fight! - 02/08/14
"Once again we want to send you both a HUGE THANK YOU! The food was delicious as always, and your help makes our fund raising event such a success! Thanks so much!"
Melissa - 08/25/11
""HI YA! Okay so I cant thank you enough about each and every thing you did and cooked and OMG the food was spectacular and the whole county is talking about how wonderful and perfect everything was.

You both worked so hard and all of your staff, it was truly amazing….

Thank you so much for everything, it was perfect!!!!"
Additional Charges
For each event, we include the use of our chafing dishes, serving trays, disposable tableware, and we do all the setting up. We also add 7% sales tax to all bills and 20% service charge added if wait-staff is used.
Call For More Menu Options
Serving Buffet Style Meals
All meals are served buffet style with beverages, rolls and butter - using heavy-duty disposable tableware. Upgrades tableware options are available upon request. All Authentic Mexican meals are served with corn & flour tortillas, assorted sauces, cheeses and seasonal vegetable toppings. We serve side dishes with each meal. We are happy to assist you with determining salad amounts and menu planning. Call to discuss your menu selection.