Visit Main Street Market
Serving Yummy Food Since 1999!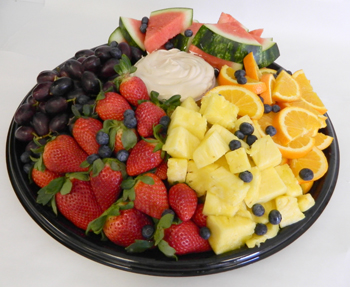 Call For Catering Services
With more than 15 years of experience in the catering business, Main Street Market in Panama, IA provides catering services for every special event of your life. When you hire our catering services, we will make sure that your event has deliciously hand-crafted food so that your guests can leave happy and satisfied. We serve appetizers, special desserts or custom-made cakes. Ask about our A la carte and pickup/delivery options when you call.
We Do:
Customer Testimonials
Colette - 07/29/13
"Everything was just perfect. The cheesecakes were absolutely delicious! We could not be happier with your product and your service."
Mary - 11/27/13
"Thank you so much for the wonderful meal! The group enjoyed the selections and LOVED the cheesecake!"
Tony & Kate - 11/9/13
"Thank you for everything! Everyone gave such great compliments on the food and service. You went far above and beyond our expectations. Thank you for being part of our special day and making the wedding reception completely stress free for us. Main Street Market is the best!"
Help With Your Events
Professional Catering Services
From Council Bluffs to Atlantic, business owners, Tracey & Allen Kenkel proudly serve Western Iowa and other surrounding areas. If you are planning an event and need help with the food preparation and catering, call us. If you want to take a hands-off approach to your next reunion event, we are here to help. Call us today.